Looking for a second to work with @Thibaud Piroux (22018-2020) and hopefully become the chef incubated 2020-2022
Outstanding opportunities have become available to join "Les Orangeries", a talented SRA Member in France :
Sous Chef

who would potentially replace our current Chef in 2020 (female welcome, french speaking),

Demi / Chef de partie

Summer staff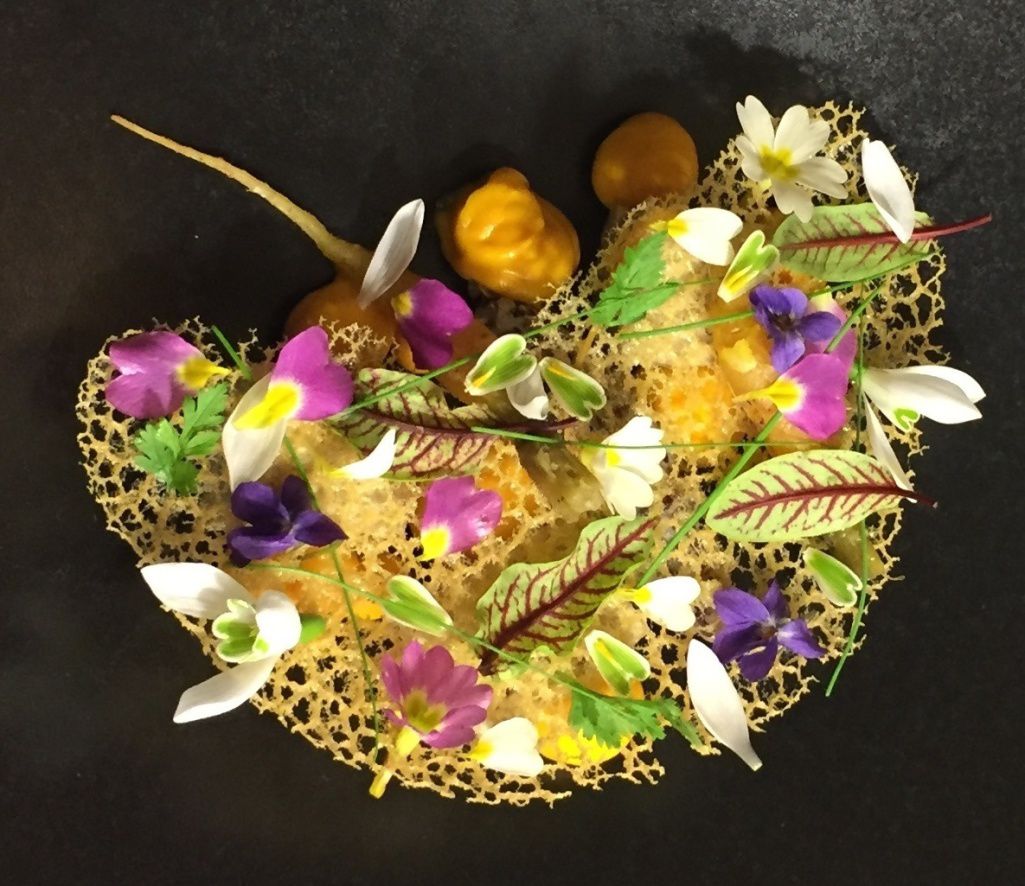 The 40/85 cover restaurant at the boutique ecolabel hotel in Lussac Les Chateaux in the Nouvelle Aquitaine region, two hours train from Paris and six hours from London, resonates with the terroir of the region and pride of place is given to organic vegetables grown in its own kitchen garden. The rest of the ingredients come from small local producers which means the menu is entirely seasonal and made with almost exclusively organic produce. Thibaud Piroux, the young talented Chef who has join the orangeries for two years before opening his own place next January 2020, is willing to share the skills and knowledge he learned in Michelin star restaurant. The right candidates would work closely with Thibaud to continue the restaurant's reputation you'd expect from a previous winner of the International Sustainable Restaurant of the Year. Contact owner Olivia Gautier orangeries@orange.fr@
http://www.tourisme-durable-orangeries.fr/search/incubateur/
SUSTAINABLE GASTRONOMY INCUBATOR PROJECT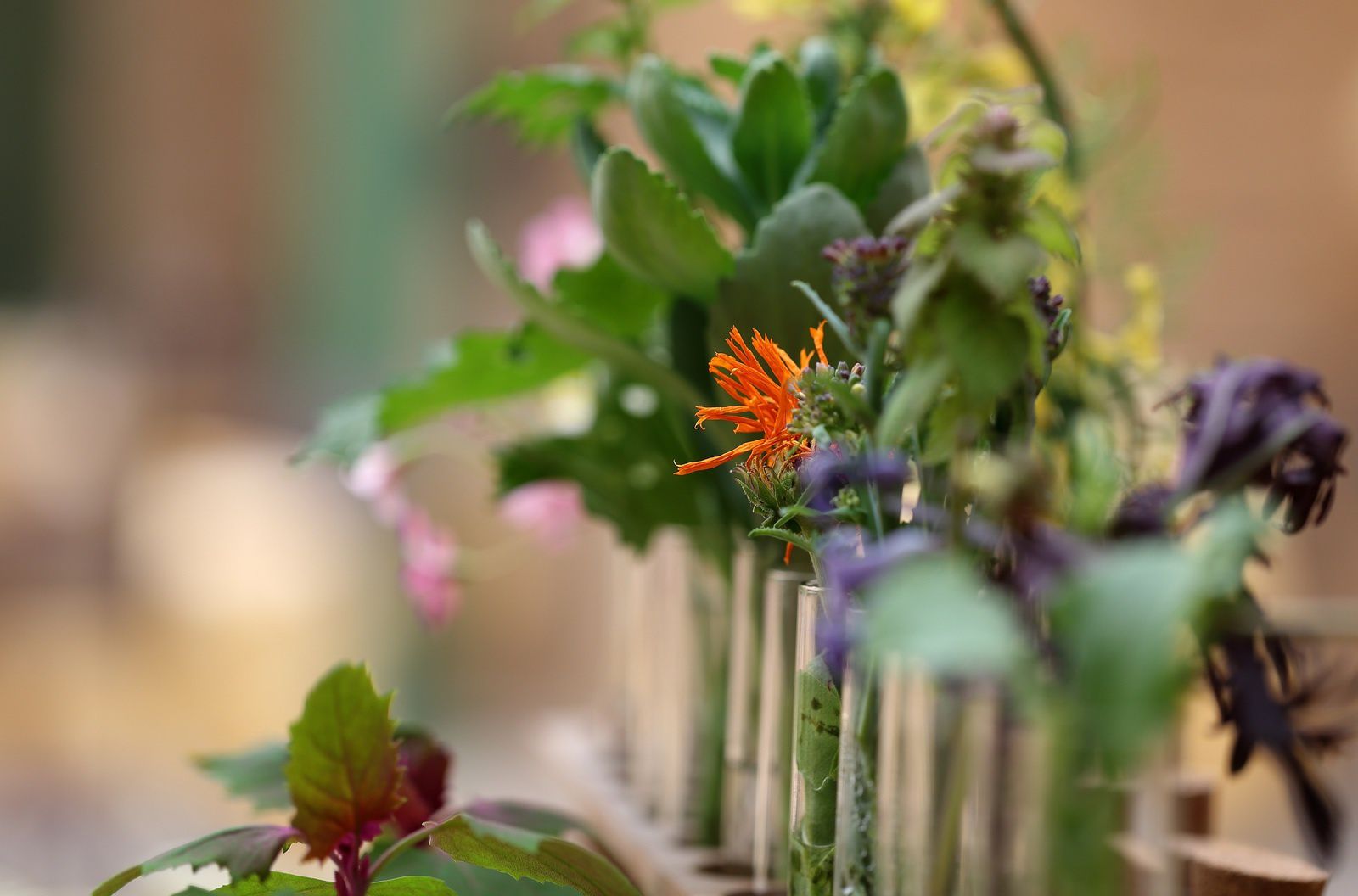 The project
That Les Orangeries becomes a residence for young talented cooks who will share its pioneering approach towards sustainability and a gastronomy with a strong vegetable influence and become recognised as a real place of learning.
Les Orangeries is more bistro than Michelin star, but built on a commitment to showcase the very best local produce. We want to stay affordable for the locals but also to really demonstrate genuine creativity and passion on the plate through our vegetal carte blanche menu. The point is to make simple things, and especially vegetal products, taste great.
About Les Orangeries
The 40 to 90 cover restaurant, in a boutique hotel on the edge of Lussac les Chateaux, in the Nouvelle Aquitaine region of Western France, two hours by train from Paris, resonates with the terroir of the region. Pride of place is given to organic vegetables grown in its own kitchen garden. The rest of the ingredients come from small local producers which means the menu is entirely seasonal and made with almost exclusively organic produce. This locavore approach is complemented by a menu of natural wines, organic spirits and farm cheeses, as well as Fairtrade tea and coffee. Our passion for provenance and all-round sustainability has been rewarded with a Three Star rating from the Sustainable Restaurant Association, for the last five years and in 2014 we were named International Sustainable Restaurant of the Year.
The role/opportunity of the incubated Chef
We provide a fantastic opportunity for a talented, passionate, ambitious and crucially ethically minded chef:
To manage the skilled kitchen team at Les Orangeries for a period of 24 months. With support from a very experienced French chef and experts coaching the project
A very close working relationship with our amazing terroir and producers with an opportunity to improve their sourcing and cheffing expertise and build on the exceptional network of local producers supplying the restaurant from within 40km:




*Free range beef (limousine and Foire de Herolles), as well as high quality lamb and poultry, and there is the chance to learn about meat buying and carving




*Bake bread using traditional organic grains




*

Access the finest cheeses and organic wines

Participate in the development of vegetable garden (vegetables, flowers, herbs) with special attention to old varieties, biodiversity and permaculture design and principles

Oversee forward-thinking staff management in line with the expectations of the new generation (planning, staff meals, working hours, missions (I'm not 100% sure what you mean by this?..)

Build on the success of our 'eco calculateur' to develop expertise on low carbon gastronomy. This would include experimenting further with our 'hedonistic' menu which features less meat than our traditional menu

Continue with our drive to zero waste, employing a number of techniques like bulking purchase, fermentation and innovative menu planning – plus coming up with new ideas

Be involved in the figures and economic indicators : food cost, staff cost…
Accommodation could be provided on site
The wages would be, depending on the experience and conditions, between 2000 and 3000 euros net income.
Zoom on the futur incubated chef (fe) profile
A young, skilled chef with an ambition to start their own business in the near future, keen to demonstrate that they can run their own kitchen. Someone with strong gastronomic skills but also a shared ethos and willingness to learn and build on Les Orangeries' nose to tail as well as vegetarian philosophy.
He or she will start as Sous-Chef during previous chef incubation 2018-2020 and will become chef during the period 2020-2022.
A French speaker would be preferred but fluent French is not essential
Interested candidates should contact Olivia Gautier either on:
+ 33 (0)6 74 63 97 23 or orangeries@orange.fr
Training | The Sustainable Restaurant Association
What is the SRA's CPD Accredited Sustainability Training? Sustainability training for staff can make the difference when implementing sustainability plans for your hospitality business. Delivered ...